Are you a Group User looking for help with online banking?
Video Tutorials on how to set up your Internet Banking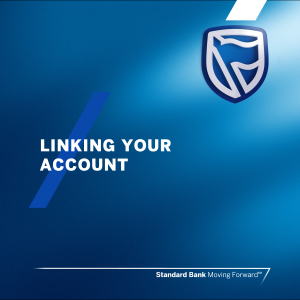 Internet banking setup
All you need to know about getting started with Internet Banking
Register for Internet Banking (for individuals)
Move the cursor over the option to 'Sign into your accounts' blue button at the top right-hand side of the website and click on Internet Banking
On the next screen select the option "I don't use the banking app. Create these sign-in details".
You will now need to enter a valid address email (your "Digital ID") to receive a validation code and a suitable password. The password needs to meet the following criteria:

Min 8 characters
At least one character must be a number
At least one character must be a capital letter

Once the email and password are inserted, click "Register".
Enter the verification code sent to your registered email within 15 minutes and select "Submit". If the verification code is not received within the 15 minutes timeframe, there is an option to "Resend".
You will now be redirected to your internet banking dashboard. To add your accounts to the dashboard, select "Register here" on the bottom of the page.
You will now need to complete the Profile Details. These are your own personal details. NB- if you have a joint account, each person will need to register individually.
Select and confirm a suitable Password and Memorable Date. The password needs to meet the following criteria:

Min 6 characters
Max 16 characters
At least two characters must be letters
At least two characters must be numbers; and
At least one character must be a capital letter.
You cannot use a string of three consecutive or same numbers together – e.g. 123, 321, 111, 876, 345.

At the bottom of this screen, select the "Single Customer" service and click "Continue".
Enter your Customer Number.
Enter the Customer Name (if you have a joint account, you need to enter the joint details here).
Select the appropriate transaction rights that you would like for your Online Banking profile in accordance with your banking mandate and click "Continue".
If you have selected Inter Account Transfers and/or Payments, then this next screen is to order the dual factor security token and needs to be populated with the delivery address and a contact number. To process online payments, you need to use a security token which provides a secure 'one-time' password each time you authorise a payment. This is to enhance the security for your Online Banking service. Click "Continue".
The next screen will show you the Terms and Conditions associated with Online Banking, which you will need to read and "tick" to accept by clicking "Confirm".
You will now see your confirmation for the Online Banking registration. The registration has automatically been forwarded to our Internet Administration Unit, who will contact you by telephone within 1 working day to validate this with you. Press "Print" to save a copy or "Exit" to return to the dashboard.
Once the ICN (Internet Client Number) has been emailed to you by the bank, you will be able to use these credentials to link your profile to the Digital ID already created.
Reset Digital ID login password
For single and joint account holders with a single login
Navigate to this page and select 'Reset password'
Follow the steps that request your valid email address, to which a reset link will be sent
Follow the steps at the reset link to choose a new password
Reset ICN-linked password or memorable date
Navigate to this page
You will need to enter your Internet Client Number and customer number to verify your identity
Click confirm and then tick the box to change your password or memorable date
Enter a new Password/Memorable Date and confirm
Make a note of the request number and call our Personal Banking Team
Alternatively, if you have not registered for we will call you within 48 working hours of receiving your request
Choosing a password
We adhere to the strictest internet security standards. Even through we use a dual factor authentication, a strong password is equally important to keeping your information secure.
When you register or change your Online Banking password, please remember that this must contain:
A minimum of six characters
A maximum of 16 characters
At least two characters must be letters
At least two characters must be numbers
At least one character must be a capital letter
PLEASE NOTE: you cannot use a string of three consecutive or same numbers together, for example; 123, 321, 111, 876, 345
---
Personal Banking New Business
Email us